Learn all about our Slack integration and its features.
One of the ways we found to ensure the above is our very handy Slack integration. With just a few clicks, all your Sunlight notifications are ready and available on your company's Slack channel of your preference.
How to set this up
To set it up, all you have to do is open your group page and click on the "Settings" tab, and then select "Integrations". You'll find here a couple of the apps we currently integrate with, Slack being one of them. To connect, simply click on the connect an account button and follow the steps.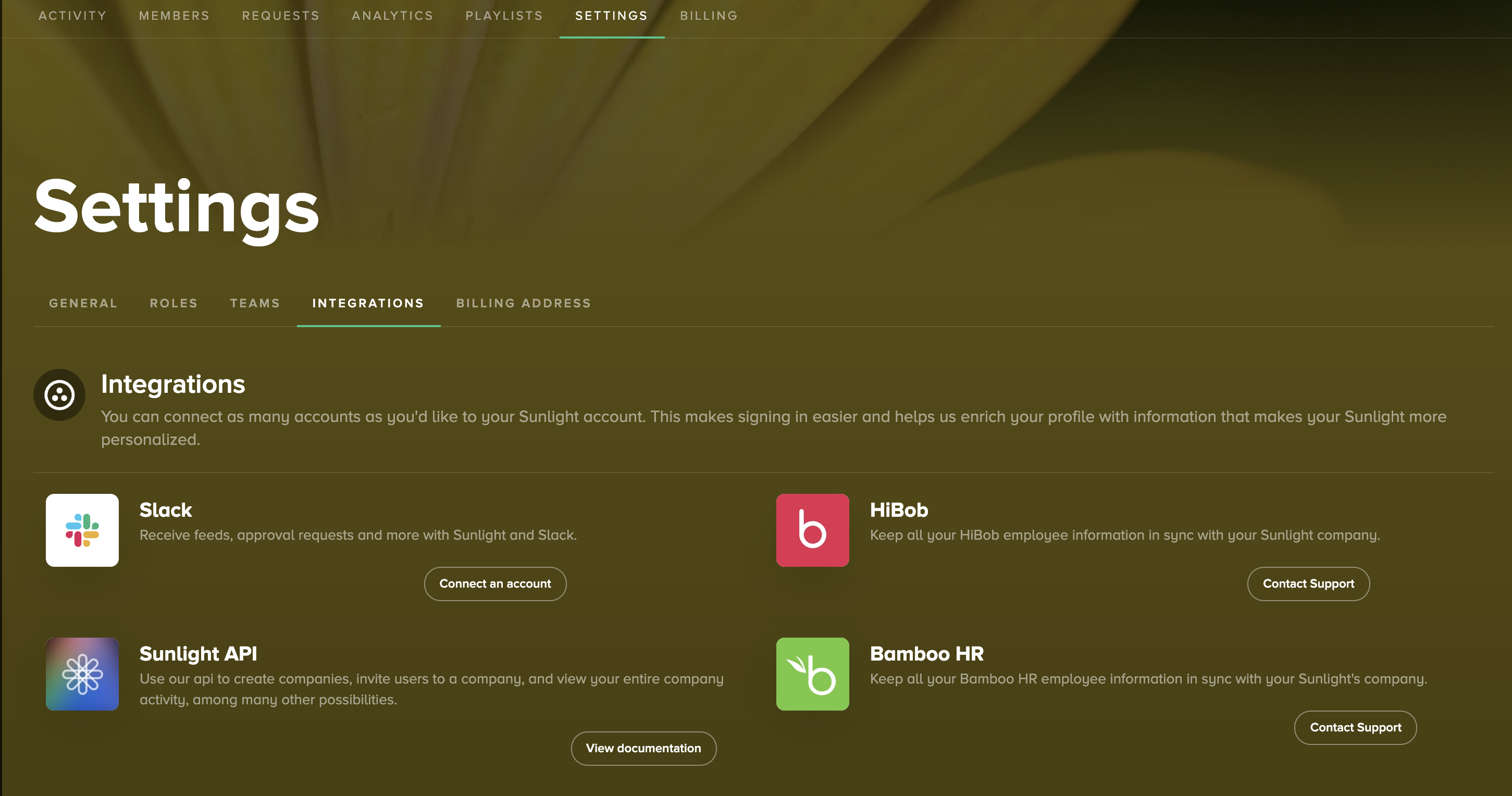 Why do this?
Our Slack integration is a great way to blend everything that is happening on Sunlight with your day to day work. It helps to keep everyone up to date with what is going on in your Sunlight group, ultimately helping to cultivate the amazing learning culture that we want to create.
When you connect this integration to your Slack, you are enabling a Sunlight bot that will allow the platform to communicate directly with our users. This bot will:
Help users keeping track of their requests
Make interactions with Sunlight easier and more direct through Slack
Allow admins to keep better track of their team's requests
Allow admins to approve requests directly from Slack
Reviews are also available through this channel, as well as other new features which will be available in the coming months.
Have any questions or comments?
Please don't hesitate to contact us through our Concierge or by emailing us at support@sunlight.is.